Advertising Events Calendar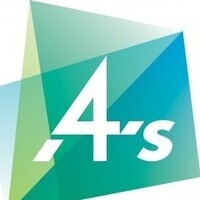 4A's
Founded in 1917, the American Association of Advertising Agencies (4A's) is the national trade association representing the advertising agency business in the United States.

Its membership produces approximately 80 percent of the total advertising volume placed by agencies nationwide. Although virtually all of the large, multinational agencies are members of the 4A's, more than 60 percent of our membership bills less than $10 million per year.

The 4A's is not a club. It is a management-oriented association that offers its members the broadest possible services, expertise and information regarding the advertising agency business.

The average 4A's agency has been a member for more than 20 years, and a dozen agencies can trace their memberships back to the group of 111 agencies that founded the AAAA in 1917.

Agency leaders, HR directors and chief talent officers will explore how to lead people, business, and culture effectively in the age of accelerated change.

As an industry - and as a nation - the decisions we make today at the intersection of media, data, technology and privacy will shape our work and our lives...
Recent Events
Tuesday, February 5, 2019
Thursday, October 18, 2018